DON'T KILL IT
Fr, 30.09. | 01:00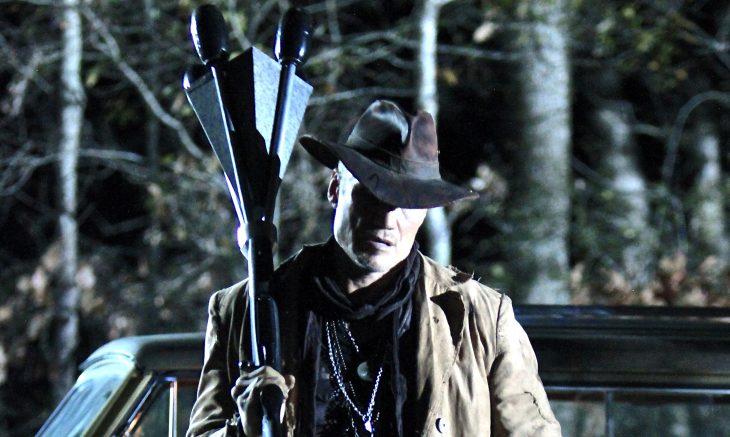 "Don't Kill it", an almost biblical phrase, is the title of this gem of action horror cinema. Ennobled by the monolithic presence of Dolph Lundgren its main protagonist, this movie impresses with its timeless message, which due to recent rampages and bloodshed is literally on fire. A hunt in the woods, close to a small town in Mississippi, results in the freeing of ancient demon, who takes control of humans and causes a series of brutal murders. The blood lust seems to be contagious: everyone killing the demon turns into a demon and stops at nothing, not at his own family, not at women, not at children – a vicious circle. The local police and the FBI are completely baffled and soon Jebediah Woodley (Dolph Lundgren), a grumpy cool demon hunter wearing a hat and leather coat is the only hope of Chickory Creek. With a playful love for the demon-hunter sub genre, experienced director Mike Mendez ("Big Ass Spider!", "Tales of Halloween") has directed a delightfully old fashioned movie, that almost seems as if homemade, in which Dolph, the master of taciturnity, sprays bullets and one-liners to audience's heart's content, without forgetting the moral. "Don't Kill it" is a demon of a movie, about how the killing virus infects people and turns them into bloodthirsty monsters.
When and where?
Fr, 30.09. | 01:00 – Filmcasino
* in the night to 1.10.
Single Tickets Double-Feature Tickets