HENTAI KAMEN: THE ABNORMAL CRISIS
Sa, 24.09. | 23:00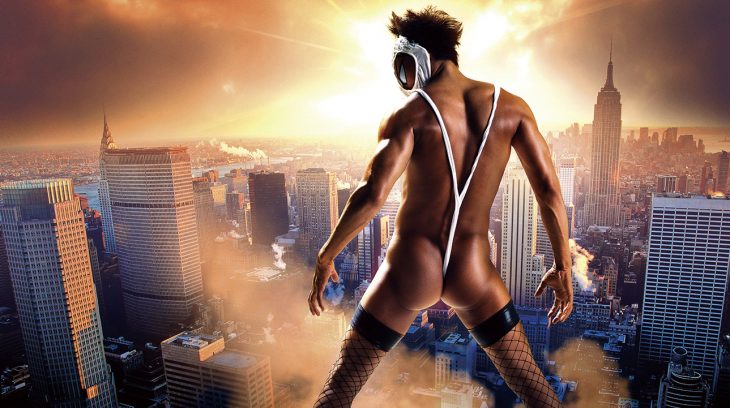 Fish-net stockings cover muscular thighs, a string thong stretches over strong shoulders, a woman's panty masking his pithy face: Hentai Kamen, the perverted superhero, has blossomed into a veritable pop culture phenomenon with his first film appearance. In the sequel of the unexpectedly successful movie Kyosuke has moved on from school to university. As Hentai Kamen he still puts a stop to the activities of various wrongdoers – especially by pushing their faces into his crotch. Meanwhile his girlfriend Aiko has become annoyed with his superhero alter ego and demands her underwear back – the very same panty that enables Kyosuke to turn into Hentai Kamen. But when a super villain sucks up all women's panties in Japan, only Hentai Kamen's crotch is baggy enough to combat the panty sucking evil. Yûichi Fukuda's skillful screen adaptation of the cult Manga is entering its second round: As in the original many elements of the plot focus on the crotch of Ryuhei Suzuki who once again puts in a strong performance, whereas the bigger budget seems to have gone into the gigantic crab-monster and other CGI-madness during the epoch making finale. It's almost too good to be true, not only the bootylicious butt, but the whole movie.
When and where?
Sa, 24.09. | 23:00 – Filmcasino
There are no online tickets left for this screening. There may be tickets left at the Filmcasino. Waiting list spots for remaining tickets will be handed out one hour before the screening.