SURPRISE MOVIE
Th, 29.09. | 20:30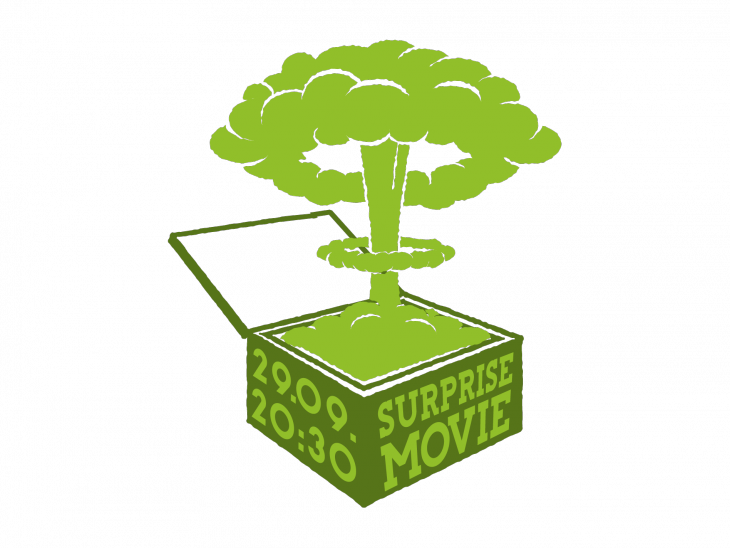 Surprise! Surprise! Auch wenn ihr Überraschungen ansonsten eher abgeneigt seid, das /slash-SURPRISE MOVIE! solltet ihr euch keinesfalls entgehen lassen, da könnt ihr alle fragen, die schon dabei waren. ALLE. Ein buntes Überraschungsei von Film, sozusagen, es kann blutig, lustig, wahnsinnig, zum Nägel beißen oder voll der wilden Körperkünste sein, lasst euch überraschen!
When and where?
Th, 29.09. | 20:30 – Filmcasino
There are no online tickets left for this screening. There may be tickets left at the Filmcasino. Waiting list spots for remaining tickets will be handed out one hour before the screening.