SWISS ARMY MAN
Sa, 01.10. | 20:30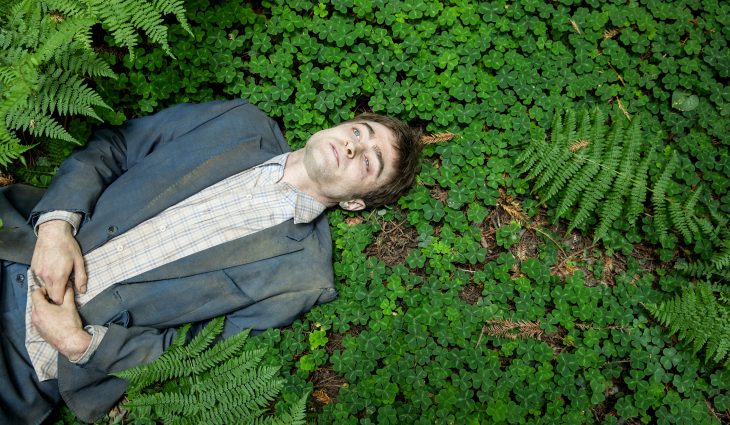 You don't have to be Bear Grylls, to know the value of a Swiss army knife in a survival setting. In this case the knife takes the form of a man, whose corpse gets washed up on the beach of a lonely island where Hank, who's lost his way, is just about to commit suicide, in Dan Kwan and Daniel Scheinert's "Swiss Army Man", their debut as directors. Pulled back from the brink by the flatulence emanating from the corpse, without further ado he mounts the corpse and rides homewards over the sea, with the body between his legs, as if on a jet ski. But there's still a thick forest between him and his home and Manny, the corpse that has suddenly come back to life, appears to be a wondrous universal weapon: His erect penis works as a compass and if you're thirsty, Manny pukes fresh water by the liter. "Swiss Army Man" is probably the most surprising movie of the year: hidden inside a concept that can justifiably be described as bonkers, lies a gentle, funny and endlessly creative buddy movie, that the moment you watch it appears as an instant classic, not least due to the unexpected emotional trip on which "Swiss Army Man" takes you. The joint farts become the embodiment of freedom and yes: "At the first fart you'll laugh, but at the last one you'll cry.", simply beautiful!
/slash Top 3 screening
So, 27.9. | 23:00 – Filmcasino
When and where?
Sa, 01.10. | 20:30 – Filmcasino
There are no online tickets left for this screening. There may be tickets left at the Filmcasino. Waiting list spots for remaining tickets will be handed out one hour before the screening.