THE GIRL WITH ALL THE GIFTS
Fr, 30.09. | 20:30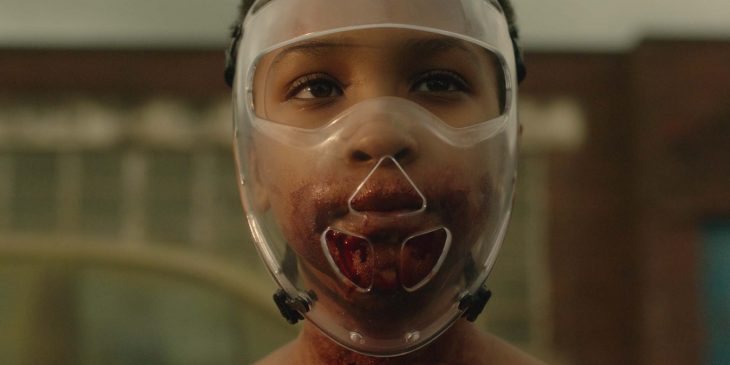 Quite a few people think that if one takes a closer look, the insect world has a lot in common with the horror culture. The fungus Ophiocordyceps unilateralis for instance grows on the exoskeleton of ants, whom it then controls until they die in an ideal habitat for the fungus. This is the same fungus, that in "The Girl with all the Gifts" has infested the majority of human beings, robbed them of their mental strength and turned them into flesh hungry creatures, the so called "hungries". Despite all the post-apocalyptic misery as of late something else is spreading its seed – hope: Dr. Caldwell (Glenn Close) believes to have found a way out of this catastrophe, based on experiments on and vivisection of children, who are "hungries", but haven't lost their intelligence. The psychiatrist Helen (Gemma Arterton) isn't keen on the idea of cutting open and therefor killing dozens of children in the name of science: she's trying to protect them, and one of them in particular – Melanie "The Girl with all the Gifts". In 2014 author Mike Carey published his startling, eponymous novel that cleverly kept clear of many cliches of the zombie genre. He is also responsible for the brilliant script of the movie version. "The Girl with all the Gifts" is an exceptional movie, whose ideas, pictures and figures will germinate on you for a very long time.
/slash Top 3 screening
So, 27.9. | 20:30 – Filmcasino
When and where?
Fr, 30.09. | 20:30 – Filmcasino
There are no online tickets left for this screening. There may be tickets left at the Filmcasino. Waiting list spots for remaining tickets will be handed out one hour before the screening.
Presented by