THE HANDMAIDEN
Su, 25.09. | 20:00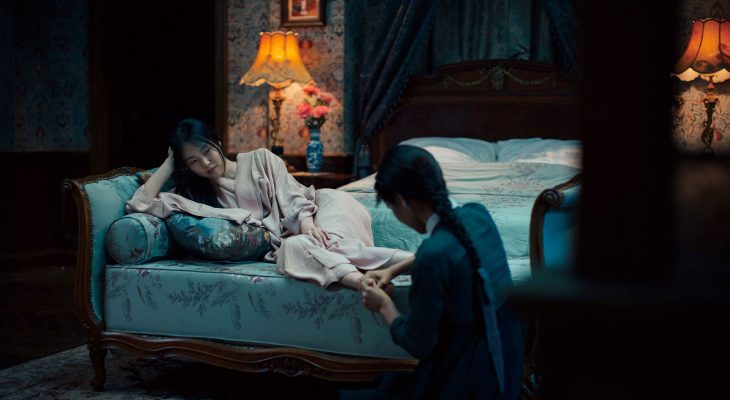 The estate, in which the rich heiress Hideko lives, or rather vegetates, may somehow be compared to the structure of Park Chan-wook's movies: It's an eclectic mix of styles somewhere between a Victorian villa and a Japanese mansion, with the specific elements not mixed up but rather put next to each other. The young pickpocket Sook-he is sent by a con artist into this Eurasian in-between world, set in 1930s Korea under Japanese occupation. Disguised as a maid, she's supposed to get Hideko to fall in love with the fake count and marry him. Afterwards Hideko is to be killed and her wealth split between the two of them. A perfect plan, but only as long as the two women fall for each other. In "The Handmaiden" one can literally skim the desire out of the steaming atmosphere – that's the extent to which Park has loaded his sado-masochistic erotic thriller with looks, movements, smells and obsessions – which doesn't mean his production is less violent or powerful than his classic genre movies. Protagonists as well as spectators tumble through a maelstrom of fake truths and true lust, transforming "The Handmaiden" into a perfidious hall of mirrors of human urges, an elegant, brutal, sexual ride into the lap of hell.
/slash Top 3 screening
So, 27.9. | 18:00 – Filmcasino
When and where?
Su, 25.09. | 20:00 – Filmcasino
There are no online tickets left for this screening. There may be tickets left at the Filmcasino. Waiting list spots for remaining tickets will be handed out one hour before the screening.