THE PRIESTS
Fr, 30.09. | after DON'T KILL IT!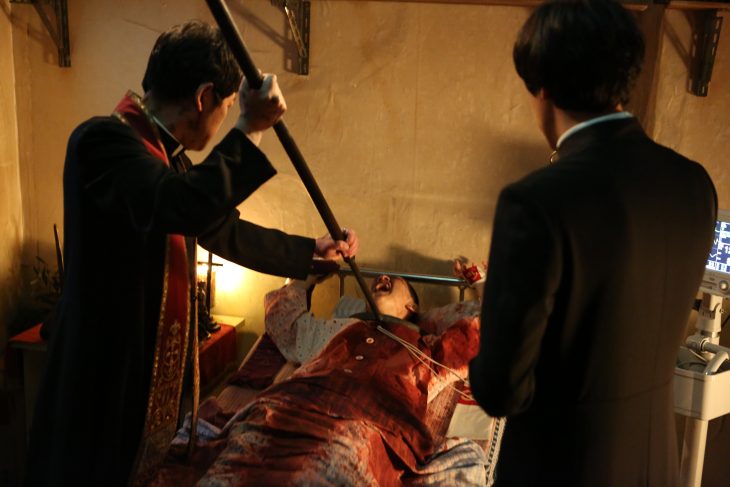 Every now and then you can learn something from movies, for example, that Korean Catholicism requires a pig, or rather a piglet, for an exorcism rite. The demon can then enter the piglet which has to be drowned in running water. It is this ritual that goes wrong, right at the beginning of Jang Jae-hyun's horror-thriller "The Priests". The demon escapes and takes possession of Shin, a schoolgirl. Kim, a chain smoking and alcohol imbibing priest, is to investigate whether the possession is authentic. He's accompanied by the young, rebellious seminarian Choi, who's unfortunately still unfamiliar with the casting out of devils. The Korean genre-cinema rarely turns to supernatural horror visions; Jang's shocker is therefor an exceptional phenomenon and for non-Korean viewers an enlightening one as well. Classic exorcism structures meet national specifics, such as shamanistic rituals or the trick with the piglet mentioned earlier. But all that wouldn't help much if this horror play weren't so smoothly enacted. While it's getting dark in the streets outside, there's a babel of foreign tongues and blood is being vomited in Shin's room. Entertainment at it's best, highly recommended by all leading demons.
When and where?
Fr, 30.09. | after DON'T KILL IT! – Filmcasino
* in the night to 1.10.
Single Tickets Double-Feature Tickets