YOGA HOSERS
Sa, 01.10. | 18:00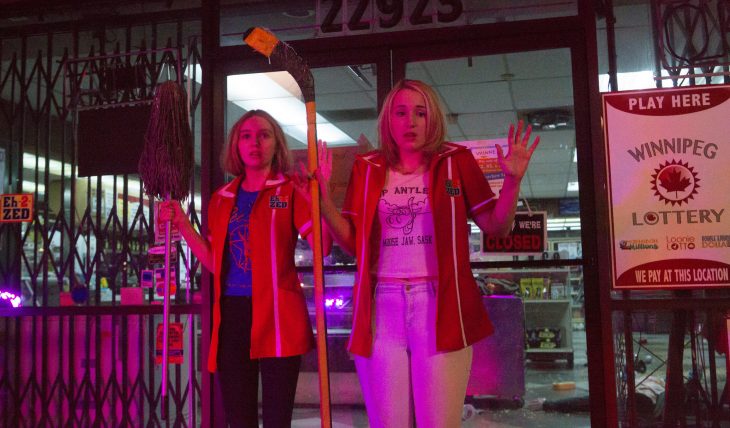 No, you don't have to know the Canadian slang term "hoser", it basically means hillbilly. Anyway "Yoga Hosers" refers to the two Colleens (Harley Quinn Smith and Lily-Rose Depp), who have already stood behind the supermarket counter in the first part of Smith's "True North" trilogy "The Tusk", studying eccentric yoga poses with their guru (Justin Long). These prove to be helpful when a Canadian Nazi awakens from his cryogenic sleep and sends out his army of bratwurst creatures (all played by director Kevin Smith and fondly referred to as "Bratzis"), to invade the ashes of their victims. Anyone not yet convinced that you can only appreciate this movie if you've got a grinder at home, cannot be helped. Smith, who has evolved from prole-cult-indie darling to an oft despised orchestrator of meme-cinema experiences, demonstrates with his latest work, that he can do whatever he wants. Whether everyone likes it is a different story, but watching how a completely free film maker – like Takeshi Kitano several years ago – chases superstars (like Johnny Depp) and cult icons (like Natasha Lyonne) through his nonsense scenery, definitely makes one happy. And biting into a bratwurst afterwards makes one even happier. Fuck Bratzis!
When and where?
Sa, 01.10. | 18:00 – Filmcasino
There are no online tickets left for this screening. There may be tickets left at the Filmcasino. Waiting list spots for remaining tickets will be handed out one hour before the screening.
Presented by